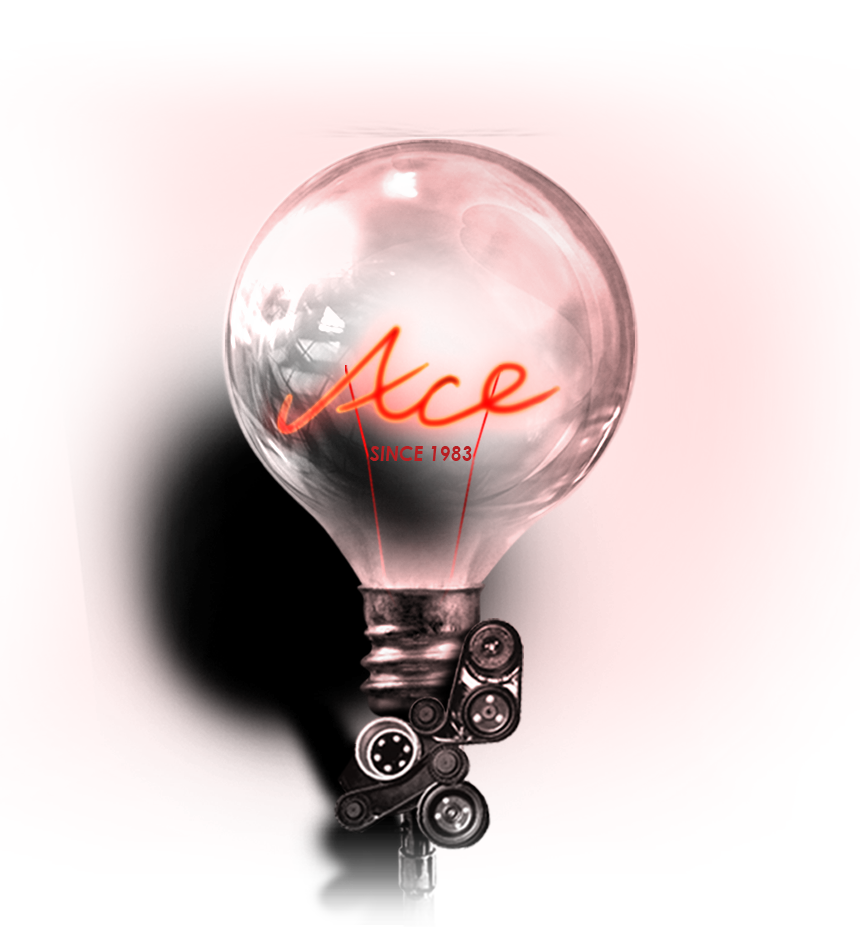 關於亞廣
亞廣國際展覽集團成立於1983年 ,為台灣最大專業展覽服務公司,於台北、韓國、上海、深圳、寧波共有五處服務據點。
展覽代理部門,提供客戶進軍全球市場,最專業、最佳拓銷平台、以科技產業展覽為本,因應產業發展,及客戶需求,目前已代理3C (電腦、通訊、消費性電子)、影音視訊、舞台、顯示器、光電、能源等25大產業全球重要展會。
2010年,為提供客戶更完整服務,正式成立空間設計部門,提供國內外會展活動的設計、裝潢服務,有效整合國際級創意資源,並透過全球實力堅強的合作夥伴,結合其在地執行力,協助品牌國際化的工程打造。
從規劃展覽到攤位裝潢設計、亞廣展覽提供專業的建議與解決方案,致力於成為客戶開拓海內外市場全方位行銷夥伴!
我們相信,
所提供不只是場展覽,而且您的行銷策略!
要打造的不只是個攤位,更是您的品牌形象!
About
Established in 1983, ACE Group is the biggest professional exhibition service in Taiwan. Headquartered in Taipei, Taiwan, ACE also has branch offices in Shenzhen, Shanghai, Ningbo, and Korea. With more than 30 years of experience in international fairs, ACE not only provides creative and engaging custom-designed exhibition stands, we also offer customers dependable and outstanding service and total solutions to promote their products.
Exhibition agent
As an authorized agent for IT industry exhibitions, ACE Forum provides the best platform for clients who want to promote their products on the global market. ACE Forum has provided professional services in exhibition marketing along the way, acting as a makeover expert for industries in international marketing. ACE adheres to leading industry trends, with our mission on providing a full range of marketing services, and becoming a loyal business partner for customer commercial development.
Exhibition design
In order to provide customers with more complete services, ACE design team was established in 2010 and has created numerous innovative exhibition strategies, providing domestic and international exhibition activities, design and decoration services, and more. With the effective integration of world-class creative resources and the cooperation of strong global partners, the ACE design team has helped clients expand their market presence globally.
Our goal
We are totally committed to making your exhibition experience a success and delivering exhibition stands that go beyond your expectations.
服務據點 Locations
Taipei Office台北
ACE Forum Inc.
亞廣展覽股份有限公司
T /+886-2-2570-6960 F / +886-2-2570-2305
Miso Tseng miso@aceforum.com.tw
Korea Office 韓國
ACE Marketing Inc. & Media Inc.
T /82-2-541-2983/4 F / 82-2-541-2985
Kelly Ryooinfo@acemarketing.co.kr
Shangai Office上海
ACE Marketing Inc. Shanghai
上海市亞廣展覽服務有限公司
T /+86.21.5108.2666 F / +86.21.6445.3517
Maggie Yu meggieyu@acemarketing.com.cn
Shenzhen Office深圳
ACE Marketing Inc. Shenzhen
深圳市亞廣展覽有限公司
T /+ 86.755.839.85667 F / +86.755.839.85345
Hannah Leehannahlee@acemarketing.com.cn
Ningbo Office 寧波
ACE Marketing Inc. Ningbo
寧波市亞益國際會展有限公司
T /+86-574-8777.6077 F / +86.574.8777.0827
Fiona Qiu fionaqiu@acemarketing.com.cn